Zelenka Reporting Solutions
Introduction
Zelenka Reporting Solution brings Superfast Report Designing and Mapping for Industrial Applications. An Industrial Report Designing Tool which can be used to design and generate Batch Reports, Data Log Reports, Shift Reports, Alarm and Audit Reports along with Trend Reports. Reporting is essential and most important part of the Automation Projects and Zelenka replaces all the traditional Customized Development Methods to generate Reports. Zelenka comes with inbuilt Report Configurator which has multiple options of Communication Engines Configurations and Report Viewer Configurations. Report Designing is done on a Canvas with very easy to use Tables with Drag & Drop and Tag Mapping. Minimising the Reports Development time & Zero Programming are main objectives of the Application. Zelenka Report Viewer is with Options of Desktop and Web Application.

Zelenka Reporting Configurator and Viewer are installed on SCADA Server. In Client's Intranet, Reports can be viewed on Operator Work Stations (OWS) by Zelenka Report Viewer Applications or If Viewer is a Browser Based then it can be accessed from the Main SCADA Server.

Main Layer is SCADA Layer under which Source Data Layer is present where SCADA would do the Data Logging of Processes. Under this Layer is Zelenka Reporting with Zelenka's Layer for Interface with various Sources.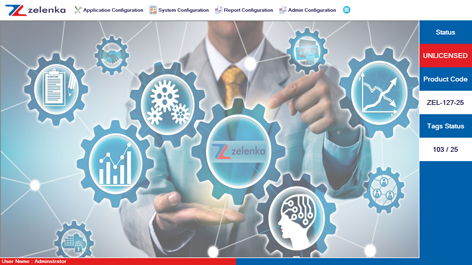 Dashboard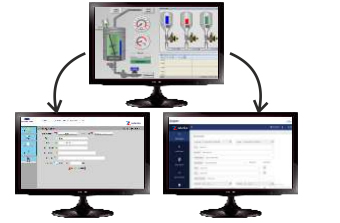 Zelenka Desktop and Browser Viewer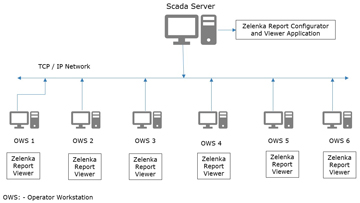 Application Architecture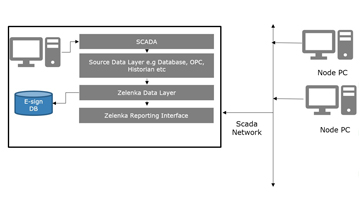 System Architecture