Windows User Management Application
Application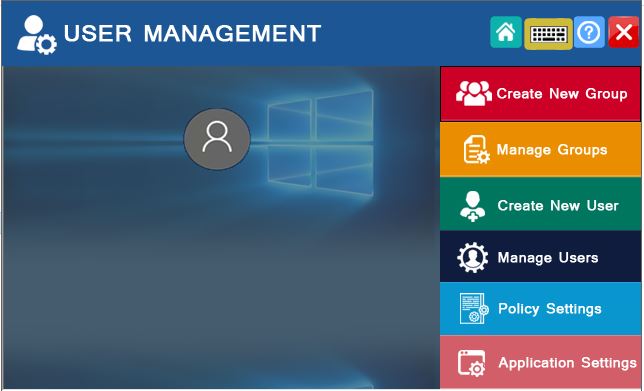 Home Screen
With Menu Shortcuts to All Sections in the Application.
Home Screen with Keyboard
Those who are working on IPC or Screens with Limited Access to Keyboard can use Application Keyboard for their Working.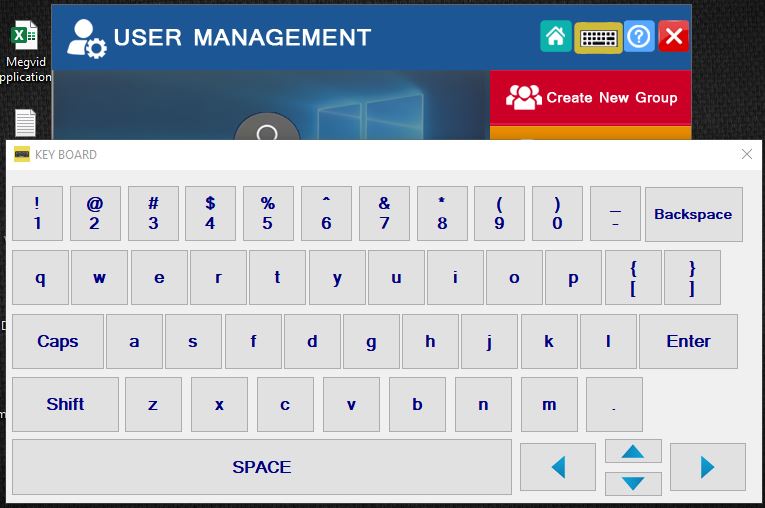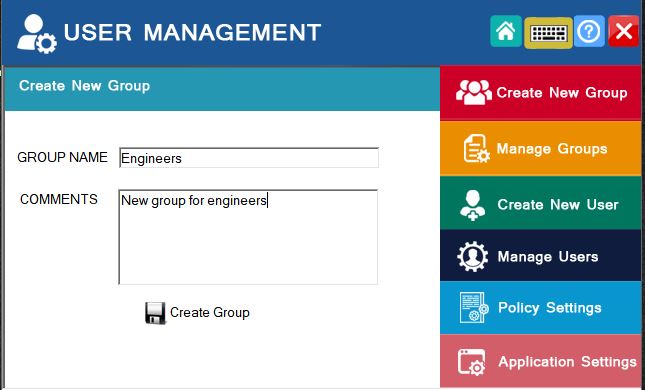 New Group
Creation of New Group of Users
Manage Group
Groups will be displayed which can be edited or deleted.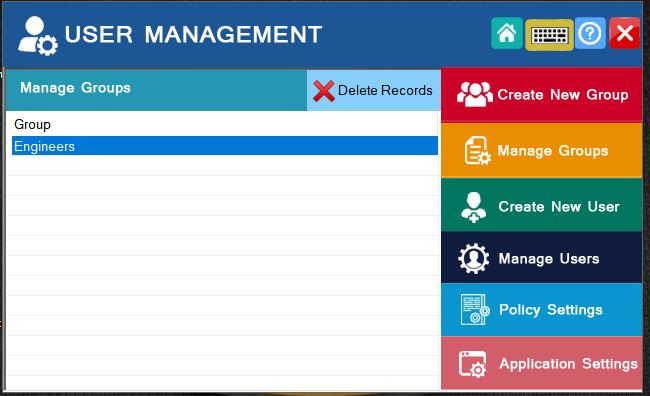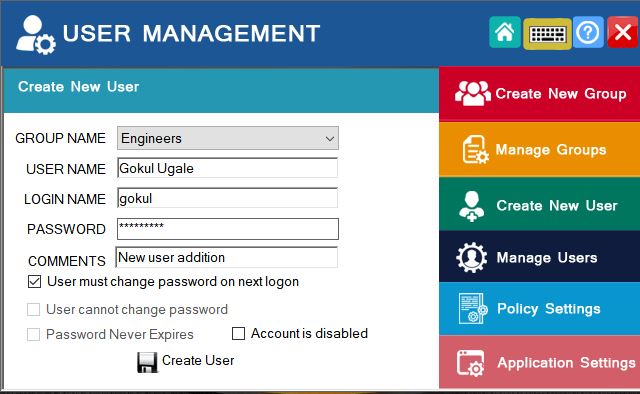 New User
User Creation under defined Group with various settings. Users also will be created in Windows Registry in Background. Audit Train can be maintained in Audit Table of Siemens Win CC or in Application Database.
Manage User
Editing of Users, Change Password, Deletion of Users through this Form.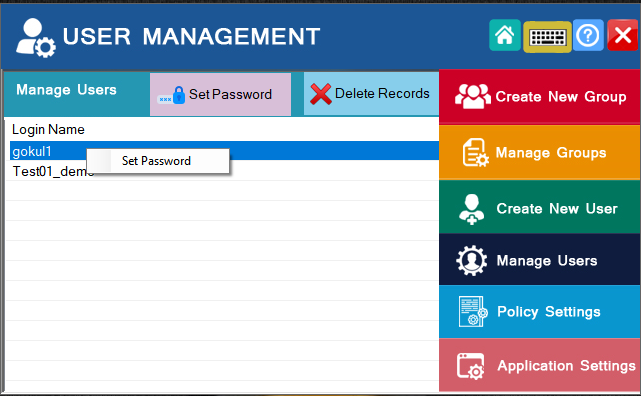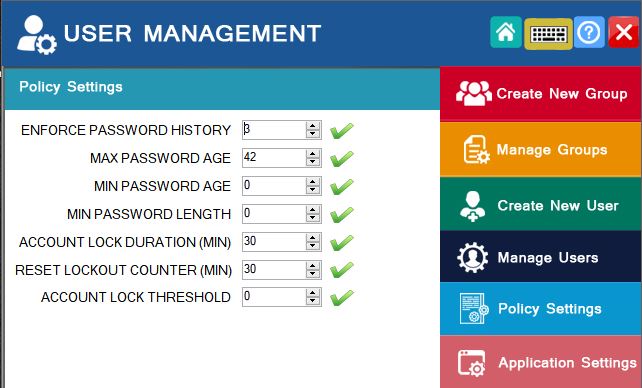 Policy Settings
Various Policy Settings can be configured like Password History, Min and Max Password Age, Password Length etc.
Application Settings
Configuration of Client Company Name, Header and Footer note in case Audit Report is generated from Application along with Logo Upload and Date/Time Format Settings.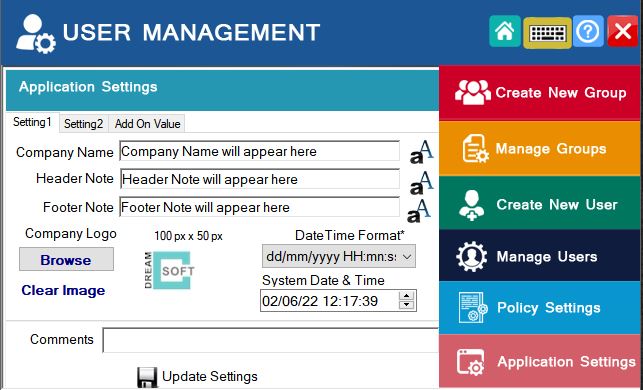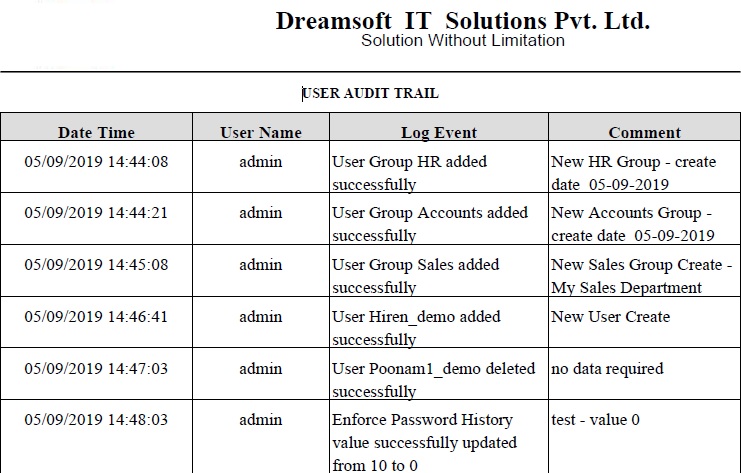 Application Audit Report
If Application is saving User Audit Entries then such Report can be generated and if Siemens Win CC is saving Audit Entries then Zelenka Reporting Solution can be used to create Audit Report.